2018 Annual Meeting
Feb. 24, 2018
Druid Hills Golf Club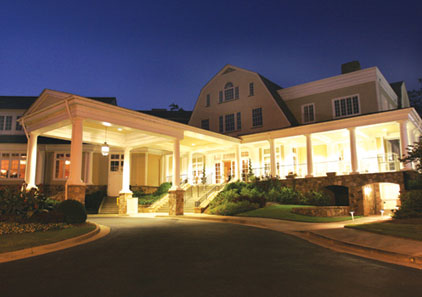 Online Meeting Registration
Register for the GSOMS meeting online here. 
You must indicate if you are a member of the GSOMS Educational Trust.  If you do not know, please contact the administrative office at 770.271.0453.   A continuing education certificate for 4.0 hours will be available at the end of the seminar.
GSOMS Educational Trust Member:
Non-Member, Trust:
Non-Member, GSOMS:
Resident:
$60 (Contributed or pledged $1,000 or more to Trust)
$100 (you have not contributed $1,000 or more to Trust)
$200
Complimentary
Management of Malignant Tumors of the Hard Palate and Upper Alveolar Ridge
Tumors of the hard palate and upper alveolus are a rare and heterogeneous group of oral cavity malignancies. The appropriate treatment of these patients requires close cooperation between the surgeon and the surgical pathologist to ensure the correct diagnosis prior to initiating therapy. We will review the appropriate surgical anatomy of this region, discuss concepts in management of the primary, message of reconstruction, and the role of neck dissection and adjuvant treatment.
Guy J. Petruzzelli, MD, PhD, MBA, FACS
Physician-in-Chief & Vice President for Oncology Programs;
Curtis and Elizabeth Anderson Cancer Institute and Memorial University Health System;
Professor of Surgery Head, Neck & Endocrine Surgery; Savannah, GA
Changes in World Health Organization (WHO) Classification of Oral,
Head and Neck Pathology
Patients present to the Oral and Maxillofacial Surgeon with a spectrum of oral, head and neck lesions for diagnosis and management. Most often, biopsy sampling and pathologic diagnosis represents the cornerstone for management. Changes in diagnostic classification, overlapping histologic criteria and/or method of sampling may impact clinical decision making. A primer of the changes within the 4th edition of the World Health Organization's Head and Neck Pathology book will be provided as well as a review of selected controversial topics that may impact areas of clinical practice.
Kelly Magliocca, MD
Assistant Professor, Department of Pathology and Laboratory Medicine;
Emory University Hospital; Atlanta, GA
ACLS/BLS Course
The class will be an official American Heart Association certification course for Healthcare Provider BLS and ACLS. Successful completion will be documented with the AHA's new ecard system (the ecard format is now mandated by AHA).
Your class gets right into the certification process. We will start out with skills verification for BLS (CPR), then review the advanced practice protocols and pharmacology (bradycardia, tachycardia, acute coronary syndrome, cardiac arrest, and post-resuscitation care). After a short break, we will practice these protocols in an interactive scenario-based learning environment that invites the opportunity to ask questions and fine-tune your approach to the ACLS patient. The class is completed with the certification exams for ACLS and BLS.
Recertification is a 4 hour course.
ACLS/BLS Registration
To register for the class, please go to www.nostresstraining.com (No Stress Training). Click the "Register/Pay" tab and register for the "ACLS 1-day recert" or the "ACLS 1-day recert with BLS" and list the class date as February 24. Complete the registration by entering your name, email, phone number and address. Please ensure that your email address is correct. We will use that email to send you prep material and to send your certification after the class. Do not pay for the class on the website since you are receiving a discounted price for the course. We can accept cash, checks or cards on the day of class.
Class:
2-6pm Maximum attendees – 30
Cost:
$165 ACLS/BLS (Includes materials and certificate)
$150 ACLS only