Fantastic Summer Meeting with Friends and Colleagues
The Ritz Carlton Lodge at Reynolds Plantation served as the great family oriented venue that our GSOMS members and families enjoyed for our late summer meeting. It was a last hurrah for those families with children returning to school and for those members without children the Ritz was a quiet getaway oh so close by. Over 110 OMS's joined this meeting with spouses, guests, speakers and exhibitors, so overall a big turnout that sold out our room block really quickly. As always the Ritz gave us the 5-star treatment.
2016 Summer Meeting Photo Gallery
We are grateful for our commercial supporters and were delighted to have had 22 exhibitors including Affinity Bank, Atlanta Oral and Facial Surgery, BioHorizons, Carestream Dental, Depuy Synthes, HampMed, KLS Martin, Lending Club, MIS Implant Technologies, Nobel Biocare, Oberman Law, OMSNIC, Osteo Science Foundation, Practice Quotient, Preferred Med Surg, ProMed Sales, Salvin Dental, Snoasis Medical, Straumann, Stryker, Topline Medical & Dental Supply, Zimmer Biomet, and Zimmer Biomet CMF/MedTech.
Thank you also to our speakers Dr. Craig Misch for providing a well received program on "Current Concepts on Ridge Augmentation for Dental Implants" and our case presentations from Drs. Loetsche, Farish, Schrieber, Whitesides, Hamilton, and Blair.
Our moderators were Drs. Bouloux and Farish. Dr. Farish provided members with a PPT tool for "Implant Case Planning Format" that he'd like all members to utilize. 
Click here for access to this tool.
The Program
"Current Concepts on Ridge Augmentation for Dental Implants"
Craig M. Misch, DDS, MDS

Dr. Craig M. Misch graduated from the University of Michigan School of Dentistry. He then received postgraduate certificates in prosthodontics and oral implantology as well as a Master of Dental Science degree from the University of Pittsburgh. Dr. Misch acted as Co-Director of the University of Pittsburgh Oral Implantology Center until he entered specialty training in oral and maxillofacial surgery. He completed this residency in 1999 and is a Diplomate of the American Board of Oral and Maxillofacial Surgery as well as Diplomate of the American Board of Oral Implantology. He currently practices as a dual specialist in Sarasota, Florida.
Dr. Misch is a Clinical Associate Professor at New York University in the Department of Implant Dentistry and at the University of Florida in the Departments of Periodontics and Prosthodontics. Dr. Misch is a member of the editorial boards of International Journal of Oral and Maxillofacial Implants, International Journal of Periodontics and Restorative Dentistry, Implant Dentistry and the Journal of Oral Implantology. He has authored over 45 publications including 14 textbook chapters. Dr. Misch lectures extensively on the topics of reconstructive surgery, bone grafting, implant surgery and prosthodontics and has been designated as a "Leader in Continuing Education" by Dentistry Today.
---
"The Difficult Implant Case Made Easy: Case Presentations"
Gary F. Bouloux, MD, DDS, MDSc, FRACDS
Sam Farish, DMD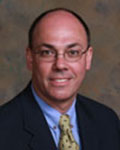 Dr. Gary Bouloux is Associate Professor of Oral and Maxillofacial Surgery, Directorof Research and Chief of Grady Memorial Hospital. Dr. Bouloux obtained his dental degree from Sydney University and his medical degree from Emory University. He completed residency at Westmead Hospital and fellowship atEmory University. He has multiple IRB approved clinical studies and research protocols. He lectures regionally, nationally and internationally on several subjects including temporomandibular joint dysfunction, medical management of the surgical patient and anesthesia. He has published over 50 book chapters and journal articles.

Dr. Sam Farish is Associate Professor of Surgery and J. David and Beverly Allen Family Professor in Oral and Maxillofacial Surgery, Division of Oral and Maxillofacial Surgery, Department of Surgery, Emory University School of Medicine. From 1995-2014, Dr. Farish was the chief of oral and maxillofacial surgery at the Atlanta VA Medical Center, and was a co-investigator in multi-site clinical trials conducted throughout the VA system. He has served as an examiner for the American Board of Oral and Maxillofacial Surgery, authored numerous publications, and was honored with an outstanding senior resident teaching award established in his name in 2008.