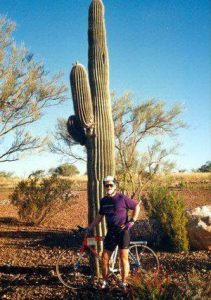 Dr. Gerard (Rod) Creagh, Jr, died June 14, 2018 at the age of 81, following a long, courageous battle against Primary Progressive Aphasia.
Rod was born in Philadelphia, Pennsylvania to the late Rear Admiral Gerard Bugg Creagh, MC USN, and Margaret Ehemann Creagh. He graduated from Columbia Military Academy and Vanderbilt University. After graduation from Vanderbilt, he completed flight training in Pensacola, Florida, and Kingsville, Texas, and received a commission in the U.S. Navy.
He served for five years as an all-weather fighter pilot aboard the USS Shangri-La. After completing his military service, he attended the University of Tennessee School of Dentistry, where he received a DDS degree and completed a residency in Oral and Maxillofacial Surgery.
Rod's generosity and concern for others is legendary. He was a person who lived life fully-an advocate for wildlife and stray dogs, a bicyclist, country music composer,
and an ardent fan of boats and sports cars.
After he retired from his surgery practice, Rod was able to enjoy his lifelong love of country music and founded his own music publishing company, 3 Wire Music. One of Rod's country music compositions, "I'm Nobody Today, But I Was Somebody Last Night," was recorded by both Mickey Gilley and Mose Allison.
Rod is survived by his wife of 50 years, Ellen Lacher Creagh, his sister Mary Margaret (Peg) Wood and husband Norman of Athens, brothers-in-law Michael Lacher of Athens, Georgia, Christopher Lacher and wife Kathy of Tallahassee, Florida, and sister-in-law Lisa Lacher Bryan and husband Stephen of Walpole, New Hampshire. He leaves behind an extended family of much loved nieces and nephews.
To celebrate Rod's life, a gathering of family and friends will be held on Sunday, July 22, from 3 to 6 p.m. at his sister's home on Milledge Circle in Athens, Georgia.
In memory of Rod, donations may be made to Best Friends Animal Society, 5001 Angel Canyon Road, Kanab, UT, 84741