Mid-Winter GSOMS Meeting
Feb. 23, 2019
Druid Hills Golf Club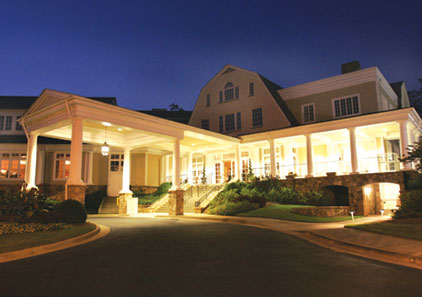 Meeting Registration
To register for the GSOMS meeting please type this link into your browser: https://www.123signup.com/register?id=rqvbk. You must indicate if you are a member of the GSOMS Educational Trust. If you do not know, please contact the administrative office at 770.271.0453. A continuing education certificate for 4.0 hours will be available at the end of the seminar.
GSOMS Educational Trust Member: $60 (Contributed or pledged $1,000 or more to Trust)
Member, Non Trust: $100 (you have not contributed $1,000 or more to Trust)
Non-Member: $200
Resident: Complimentary
---
Speaker
"The Integration of Navigation and Grafting the Posterior Maxilla and Esthetic Sites"
Michael S. Block, DMD
The Center For Dental Reconstruction
Metairie, LA
Dr. Block graduated from the University of Rochester in 1975, attaining both a BA in Biology and a BS in Biomedical Engineering. He completed his dental training at the Harvard School of Dental Medicine in 1979, receiving his D.M.D. cum laude in a special field. He completed his residency program in Oral and Maxillofacial Surgery at the LSU School of Dentistry in 1983.
He remained at the LSU School of Dentistry achieving the faculty level of Professor in the Department of Oral and Maxillofacial Surgery. He was teaching one day a week in the dental school's implant program but now dedicates full time to taking care of his patients in his private practice.
Dr. Block is the editor-in-chief of five textbooks on dental implants, Endosseous Implants for Maxillofacial Reconstruction, Implants in Dentistry, Color Atlas of Dental Implant Surgery – edition 1, Color Atlas of Dental Implant Surgery edition 2 released in 2007, and the 4th edition of the Color Atlas of Dental Implant Surgery released in 2014. He is Past President of the Academy of Osseointegration and has been program chairman for four of their annual programs. Dr. Block serves on the American Association of Oral and Maxillofacial Surgeons (AAOMS) Committee on Continuing Education. Dr. Block has been an examiner for the American Board of Oral and Maxillofacial Surgery. He is a Section Editor on Dental Implants for the Journal of Oral and Maxillofacial Surgery. He is on the Editorial Board for the journals: International Journal of Oral and Maxillofacial Surgery, Quintessence International, Implant Dentistry; and Reviews articles for The International Journal of Oral and Maxillofacial Implants, Oral Surgery, Medicine and Radiology, Journal of Dental Research, and has reviewed multiple grant proposals for the National Institutes of Health. He has been the delegate to the AAOMS House of Delegates. He has lectured in every state in the US and internationally. He recently was a visiting professor in Oral and Maxillofacial Surgery at Harvard and the Massachusetts General Hospital in Boston and the University of Kentucky College of Dentistry.
Dr. Block is particularly interested in the reconstruction of the jaw to provide ideal bone for implant placement and esthetic replacement of missing teeth, the use of multiple techniques and implants to reconstruct significant atrophic conditions, and interceptive strategies for rehabilitating extraction sites with implant restorations.
Hobbies and interests: Golf, skiing, road cycling, nutrition, science fiction, computer technology.
---
ACLS/BLS Registration
To register for the class, please go to www.nostresstraining.com (No Stress Training). Click the "Register/Pay" tab and register for the "ACLS 1-day recert" or the "ACLS 1-day recert with BLS" and list the class date as February 23. Complete the registration by entering your name, email, phone number and address. Please ensure that your email address is correct.
We will use that email to send you prep material and to send your certification after the class. Do not pay for the class on the website since you are receiving a discounted price for the course. We can accept cash, checks or cards on the day of class.
Class: 2-6pm Maximum attendees – 30
Cost – $165 ACLS/BLS (Includes materials and certificate) $150 ACLS only
ACLS/BLS Course
Doug and Deanna Morris
No Stress Training
Fayetteville, GA
The class will be an official American Heart Association certification course for Healthcare Provider BLS and ACLS. Successful completion will be documented with the AHA's new ecard system (the ecard format is now mandated by AHA).
Your class gets right into the certification process. We will start out with skills verification for BLS (CPR), then review the advanced practice protocols and pharmacology (bradycardia, tachycardia, acute coronary syndrome, cardiac arrest, and post-resuscitation care). After a short break, we will practice these protocols in an interactive scenario-based learning environment that invites the opportunity to ask questions and fine-tune your approach to the ACLS patient. The class is completed with the certification exams for ACLS and BLS. Recertification is a 4 hour course.
Deanna Morris is a full-time educator and is responsible for coordinating and instructing the company's class material. She also spent 15 years with the fire department in Henry County, Georgia, serving as the first female operations officer in that department. She has worked in a variety of medical environments, including several years in one of the busiest emergency departments in Georgia. Deanna has participated in hundreds of actual cardiac arrests and resuscitations and brings a practical foundation to the ACLS concepts.
Doug Morris started his medical career in 1982 as an Army combat medic. He left active military duty and joined the fire department in Fayette County in 1986 and works there today as a Battalion Chief. In that 36-year span, he has participated in thousands of cardiac infarctions and arrests. He has worked in busy emergency departments, critical care units, flight medical services, and taught hundreds of American Heart Association classes.
---
Schedule
| | |
| --- | --- |
| 7:00 am – 8:00 am | Registration and Breakfast with Exhibitors |
| 8:00 am – 10:00 am | "The Integration of Navigation and Grafting the Posterior Maxilla and Esthetic Sites" Michael S. Block, DMD |
| 10:00 am – 10:30 | Break with Exhibitors |
| 10:30 am – 12:30 pm | Session continues |
| 12:30 – 2:00 pm | Lunch and Business Session |
| 2:00 – 6:00 pm | ACLS and BLS Update Course |
|   | |
| | The program has been approved for 4.0 credit hours. |